Liu Jo clothing wholesale
Liu Jo clothing – Naleo wholesale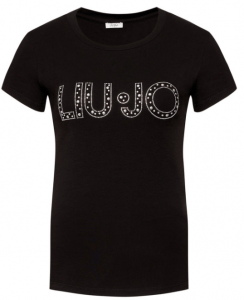 We offer wholesale clothing from the well-known brand Liu Jo. It is clothing created with women in mind for over 25 years. Liu Jo is a women's premium brand created for women who know what they expect from life. Clothes give self-confidence and make women a dynamic figure of the 21st century. The Liu Jo brand offers several main collections: black label – elegant clothes for work or business meetings, gold label – party-style clothing, perfect for all evening outings, white label – everyday clothing, light and, above all, comfortable. In addition to these three lines, you can meet the blue denim, sport or beachwear series, which are ideal, as the names suggest, for sports or as beachwear.
The Liu Jo wholesale store is primarily a huge selection of women's clothing at attractive, wholesale prices. We deliver larger orders for free by courier to any place in Poland. We carry out wholesale orders for both stationary and online stores. We provide advice and assistance in the implementation of the order, if there are any questions. We only serve B2B business customers, we do not conduct retail sales, so you can count on the best price offers.
Liu Jo footwear – Naleo wholesale
Liu Jo is a brand known primarily for women's clothing and shoes collections. Our Liu Jo assortment also includes many types of footwear in various color and size ranges. Both will be shoes from the sports, everyday and elegant lines, high heels intended for various occasions. All products of the Liu Jo brand are primarily the highest quality materials and attention to detail. It is a premium brand for the most demanding customers who have appreciated the perfect design and excellent workmanship of footwear and clothing for years. The Liu Jo footwear we sell is one hundred percent original, made of the highest quality materials.
With large, wholesale orders, footwear is also subject to free shipping to any place in the country. Please contact us to discuss order details. We will help you choose and complete the formalities.
Liu Jo accessories – Naleo wholesale
Wholesale Liu Jo is not only clothing and footwear, which are the most popular products for which this brand is famous. As for the Liu Jo brand, the wholesaler also offers the possibility of purchasing accessories such as bracelets, earrings, necklaces and chains. There are also other accessories available: scarves, handbags, scarves, scarves, travel sets, pens and even cosmetics. The entire range of the best quality accessories and jewelery is available to order from our warehouse. Liu Jo hurt products are primarily an attractive wholesale price, depending on the size of the order. We work with both stationary and internet businesses and we offer free transport to any region of Poland for larger orders. Liu Jo is a premium brand that enjoys great interest among women interested in fashion trends and it is them that the offer is aimed at, we will not find any children's or men's products here, so they are perfect for equipping the best stationary and online boutiques. Having in your retail offer products of this brand is the perfect way to increase sales in the store, so we invite you to cooperate and buy wholesale quantities of products at attractive prices.
Do you have questions about cooperation?