Naleo clothing wholesaler
Our clothing warehouse is primarily characterized by high quality and an extraordinary variety of goods offered by us. You can buy everything you need at the best and most competitive prices on the market.
Wholesale men's clothing
Our men's clothing wholesaler has an extremely wide range of clothes dedicated to men. We follow the latest trends and emerging fashion novelties, which is why our products are always up-to-date. You will find clothes for every occasion, from sports, through everyday, to elegant. In addition, we have a very wide selection of models, styles, cuts and colors as well as sizes, thanks to which you can easily complete the right set of clothes for your store. We are aware of the importance of the quality of the goods offered. Only top-class clothes can provide our customers with comfort, great looks and comfort of use – and these are the products in our warehouse. We work with producers of well-known and respected brands and our assortment is constantly supplemented, thanks to which our clients have constant access to the latest collections and fresh goods. Wholesale men's clothing in Naleo is a pure pleasure of a wide selection at attractive prices.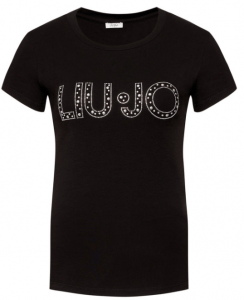 Women's clothing wholesaler
Wholesale women's clothing is also possible in Naleo. We have an extremely wide range of high-class clothes. You will find goods of any type, for any occasion and in any size. What's more, we constantly supplement our assortment and provide access to a variety of collections, thanks to which the choice is really huge and everyone can find products tailored to their needs. We are also aware of the importance of impeccable appearance and condition of clothes, which is why we take care of a very careful selection and detailed selection of our products, thanks to which we offer only full-value, high-quality goods that will delight even the most demanding customers. Thanks to the rich offer, our wholesale of women's clothing provides clothes suitable for women with very different tastes and fashion tastes, of all ages, and in a wide range of sizes.
Branded clothing wholesaler
Naleo is a wholesaler of branded clothing – you will find products of top designers at the best prices on the market. Quality, style and class are the words that probably best describe the products we offer. You will find here branded goods with timeless cuts and cuts, which are characterized by solid workmanship and extraordinary durability. Original, company clothes made of carefully selected materials do not lose their value. Branded products will certainly allow you to raise the status and position of your store on the clothing market, which is why these products are definitely worth investing in.
Premium clothing wholesaler
What characterize and distinguish premium products on the clothing market? First of all, it is definitely high quality, solid and remarkable workmanship. The premium class is simply a unique style and luxurious, exclusive products of a high standard. Our premium clothing wholesaler provides a wide selection of this type of assortment at the best prices on the market. You will find premium products from manufacturers appreciated in the world of fashion, in various sizes, designs and styles. Wholesale premium clothing is an offer of unique clothing for both women and men.
Do you have questions about working together?